West Palm Beach's Pest Control Experts
Founded in 2006, Empire Pest Defense serves the residential and commercial pest control needs of West Palm Beach and the surrounding areas. Family owned and operated by the Peterson family, Empire Pest Defense is built on the principle that the most important part of our business is YOU! We take pride in working with our customers to provide personal, customer-focused pest control solutions that provide 100% customer satisfaction.
Why Choose Empire Pest Defense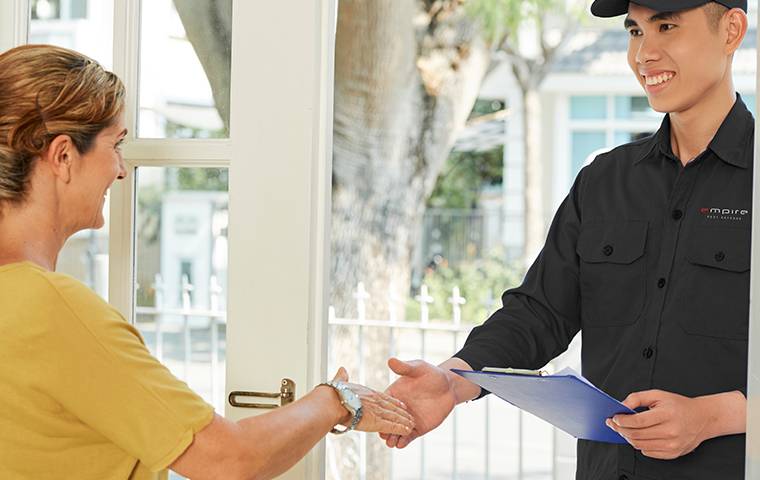 After working in the pest control industry to pay for college, then spending several years in the accounting business, owner Glade Peterson decided it was time to start a company that would allow him to serve customers doing something he knew well and was good at while also being able to spend more time with his family. That is how Empire Pest Defense was born. Here, he can put his pest control and accounting skills to work for the betterment of our community.
Why choose Empire Pest Defense for your pest control needs?
We are a local, family-owned and operated pest control company.
Our technicians are highly trained, licensed, and insured.
We participate in continuous training to stay up-to-date with the latest advances in our field.
We are focused on providing outstanding service and satisfaction to every customer.
We have years of experience in the pest control industry.
When you contact us, you speak directly to the owner.
The owner is also involved in all day-to-day operations, including performing treatments.
We value honesty and hard work.
We offer free estimates for our services.
We provide complete home pest control and commercial pest control services for West Palm Beach and surrounding areas.
We offer general and pest-specific services.
We offer same-day and emergency services whenever possible.
Our services come with a pest-free guarantee.
We are community-minded, getting involved with local charities, youth sports, and more.
We are HomeAdvisor approved.
The Empire Strikes Back!
When you have pest problems, Empire Pest Defense is ready to take action. With our experience and expertise, we can fully eliminate your infestation while also ensuring the safety of your home or business in the future. For friendly, local service you can trust, contact Empire Pest Defense today to request a free estimate.
Call Us Today
Complete the form below to schedule your no obligation inspection.