Has Your West Palm Beach Lawn Seen Better Days?
Maintaining a healthy, lush lawn is a task that's easier said than done. Excessive heat and heavy rain both take a toll on grass, but those aren't the only things standing in the way of a beautiful lawn.
Pests can wreak havoc on turf, as well as on shrubs, trees, and other areas of your landscaping. If your lawn is struggling to survive, it may be pests that are causing the problems. Empire Pest Defense offers lawn care services to eliminate pests that destroy your West Palm Beach lawn so that you can have the green, thriving landscape you've been wanting.
Our Lawn Care Service Offerings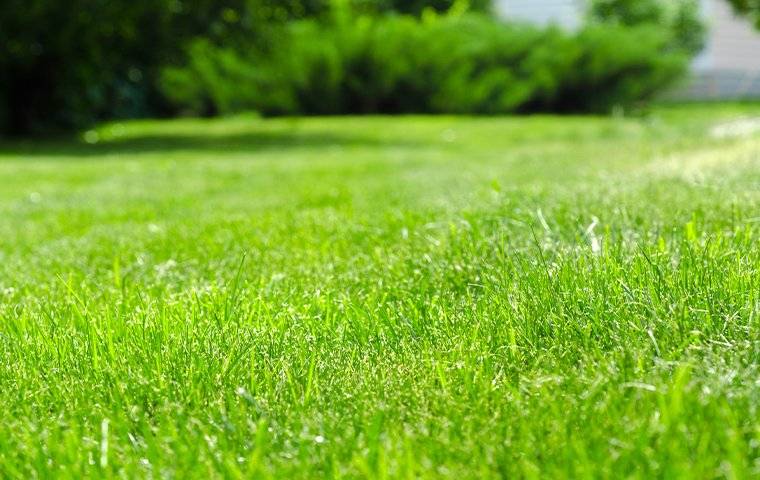 Inspection
We'll begin with an inspection of your lawn to determine what problems it is experiencing. Identifying any signs of pest activity will allow us to determine what action is necessary. Brown spots are a common indicator of the presence of pests.
Pests that commonly cause lawn problems include grubs, chinch bugs, worms, Japanese beetles, and crickets. Additionally, these pests often attract larger pests, such as crows, skunks, and moles, which cause even more damage to your lawn. By eliminating the smaller pests from your lawn, you can avoid bigger problems down the road.
Treatment
In order to eliminate the pests in your soil, we'll treat the entire lawn with a specially formulated liquid product. We'll apply this to the grass, trees, bushes, shrubs, and more. In addition to eliminating pests, this product also works as a fertilizer. It will fertilize your grass and other plants, providing them with needed nutrition so that they can thrive.
A Healthy, Thriving Florida Lawn Is Within Your Grasp
If you're tired of brown spots on your lawn and half-eaten leaves on your trees, it's time to do something to make your lawn healthy and beautiful. When you contact Empire Pest Defense, you'll receive lawn care services to eliminate pests that are stressing out your lawn while also delivering a much-needed fertilizer treatment to help your lawn thrive. Our eco-friendly treatment is just what you need to have the lawn you've always wanted. Contact us today to schedule an appointment.
Learn more about our home pest control and commercial pest control services.
Call Us Today
Complete the form below to schedule your no obligation inspection.