Are Wood-Destroying Termites Living In Your West Palm Beach House?
Termites are small insects that rarely come out in the open. Because you rarely see them, many West Palm Beach homeowners don't think about termites or worry that they'll get into their house. Unfortunately, this works in the termite's favor, allowing them to get inside and start eating away at the wooden structures in your home without your knowledge.
If you currently have no protection against termites, you might have an infestation you don't know about, or you could be on your way towards one. Termite protection is essential in our hot, humid climate, even if your home is currently free of these wood-destroying insects. Empire Pest Defense offers termite control services to protect your West Palm Beach house from termites.
Our Termite Control Offerings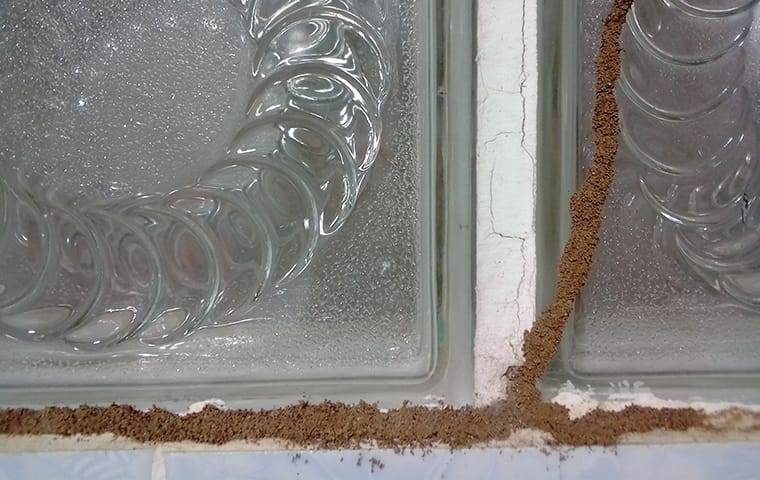 At Empire Pest Defense, we offer two types of termite control treatments for two types of termites. We'll first inspect your home to determine if you have an active infestation. If you do, we'll identify the species of termite in order to provide you with the appropriate treatment.
Subterranean Termites
For subterranean termites, we use Termidor®, the number one termite defense system. We'll dig a trench in the soil around your home's perimeter and apply the treatment into the trench. By treating around your house, we build a barrier of protection around it. When termites walk through the barrier, they bring the termiticide back to their colony, where it will work its way through the entire colony.
We'll also install termite bait stations as a secondary defense. When termites find the bait stations, they take the bait back to their colony, eliminating the entire colony.
Drywood Termites
For drywood termites, we offer spot treatments. We'll drill into damaged wood and fill it with foam to eliminate the termites, or we'll paint over the wood with a termiticide.
Warranty
Our termite treatments come with a one-year re-treatment warranty. Contact us for more information.
Wood-Destroying Organism Reports
If you are a realtor searching for a pest control company to perform Wood Destroying Organism reports, Empire Pest Defense offers this service. We'll perform a thorough inspection to look for any signs of damage due to wood-destroying organisms, then fill out the appropriate paperwork for you and your home buyers.
Termite Protection Starts With Empire Pest Defense
No home in West Palm Beach should be without termite protection. If yours currently is, don't wait another day. Call Empire Pest Defense to protect your home from the costly damage that termites can cause. We can take care of active infestations in addition to performing preventative control. We are ready to protect your home. Contact us today.
Learn more about our home pest control and commercial pest control services.
Call Us Today
Complete the form below to schedule your no obligation inspection.