Protecting Your Plants From Florida's Whiteflies
Do the plants in your yard have a white, fuzzy mold growing on the leaves? When you look closely at the leaves, do you notice a strange spiraling pattern? If you do, your plants are under attack by spiraling whitefly larvae. The white furry mold buildup can be a particular nuisance, and too many whiteflies larvae feeding on the leaves can leave them weak and yellowed or even cause them to fall off the plant.
If you want to protect your ornamentals from the spiraling whitefly, you need someone serious about pest control. If you are looking for professional pest control in West Palm Beach, Empire Pest Defense is your answer.
Our Whitefly Control Offerings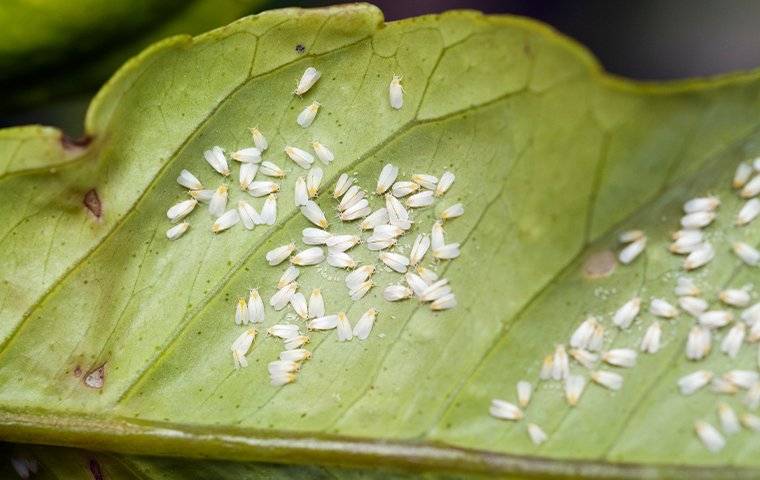 Inspection
Before performing any treatment, we want to identify your whitefly infestation accurately. We'll inspect your yard, paying careful attention to palm trees and ficus hedges, as these are two favorite plants for whiteflies. If whiteflies are present, we will move on to treatment.
Treatment
We offer several different treatment methods to eliminate the whiteflies on your property:
The first is a granule treatment. We'll place down granules that will enter the plant over a few weeks. Once in the plant, it will eliminate the whiteflies when they feed on the plant.
We also offer a pesticide spray treatment. We use this treatment in conjunction with the granule treatment. We'll spray the ficus hedge after the granule treatment for the best results.
The final type of treatment we offer is a deep root injection. This treatment is also effective at eliminating whiteflies.
Your Healthy Landscape Starts With Empire Pest Defense
If your plants are looking yellowed and unhealthy or covered in a white, fuzzy mold, you may have a whitefly problem. To keep these plants healthy and thriving, you need to get rid of those whiteflies with the help of Empire Pest Defense. We'll provide a treatment designed around your particular situation to give you the best results. Contact us to schedule an inspection.
Learn more about our home pest control and commercial pest control services.
Call Us Today
Complete the form below to schedule your no obligation inspection.