Have you ever wondered about cockroaches? Most people do; however, many don't do anything about them. If you are here today seeking a way to prevent these pests from invading your West Palm Beach property, we have four things for you to try. Without further ado, here is how to keep annoying, dangerous, and destructive cockroaches out of your home and off your property.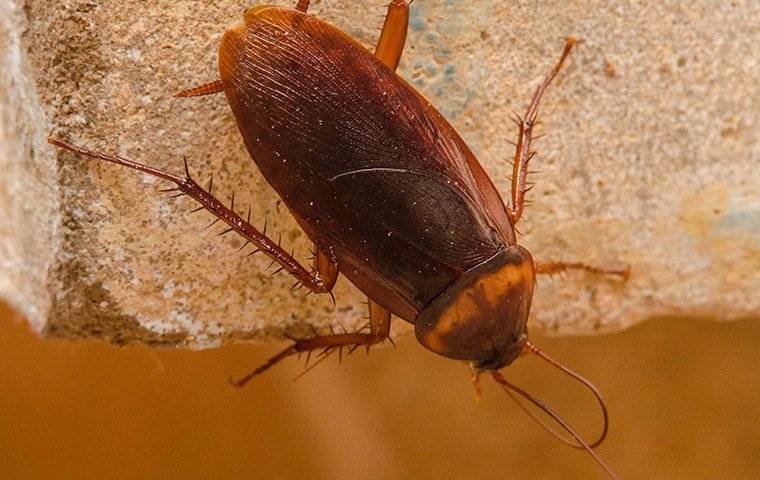 Do Your Research
When it comes to preventing roaches, it is important that you first do your research. The most common roach here in our area is the German cockroach. This pest is known worldwide for its adept ability to invade homes and the many problems it causes. Part of the reason German cockroaches are so common is that their small size gives them more opportunities to squeeze through gaps, cracks, and other entry points in a home's exterior to get inside. One clever way this pest invades is by crawling along the utility pipes that connect homes. Trust us when we tell you, there is nothing more disturbing than watching a roach crawl out of your toilet or sink drain.
Inside homes, this pest poses a serious risk to human health in the form of disease-causing organisms and particular irritants that can trigger asthma attacks as well as allergic reactions.
Make Sure Your Home's Exterior Is Sealed
In order to get into a home, roaches first need a way inside. These pests usually use gaps, cracks, and openings in a home's exterior to access its interior. One of the best ways to prevent roaches is to make sure there are as few entry points as possible.
Here are some effective ways to do this:
Use high-quality caulk and a caulking gun to fill in holes, gaps, and cracks in your home's exterior foundation.
Repair damage to shingles, window and door frames, and siding.
Make sure all of your home's window and door screens are in good working order.
Install door sweeps on all exterior doors if you haven't already.
Inspect your home's weatherstripping. Make sure it is in good condition and damage-free.
Clean, Clean, & Clean Some More
Cockroaches love it when a home is dirty. The kicker is, your home doesn't even have to be that dirty, as long as there are tight and hard-to-reach places for cockroaches to hide that you forgot to clean. Common areas roaches love to congregate around homes include beneath kitchen appliances, behind loose wallpaper or paneling, and inside dirty ovens.
To reduce your chances of a roach infestation, here are some helpful cleaning tips to try:
Move large appliances and wash underneath them thoroughly.
Run your oven at its highest temperature at least once a month to clean it out.
Clean up grease from floors and countertops.
Vacuum and sweep all rooms of your home at least once a week.
Try to limit the number of rooms where you eat and drink to just one or two.
Find and pick up stray crumbs and other dropped food around your home.
Get A Professional Involved
When it comes to getting and keeping roaches out of a home, no one does a better job than Empire Pest Defense. When handling pest problems, our team only uses advanced control methods and industry-leading equipment and treatments. To ensure our customer's satisfaction, we offer a 100% pest-free guarantee. If you find pests between our scheduled visits, we will come back and re-treat for free.
Give our team a call today to find a general pest control that works best for your West Palm Beach home. Learn more about our home pest control and commercial pest control services.