Reliable Pest Control In Boynton Beach, Florida
The tropical paradise of Boynton Beach, FL, offers all the perks of year-round sunshine and pleasant weather. We have easy beach access, and we're only 50 miles north of Miami, meaning we can participate in city life whenever we want. It's really the best of both worlds, and local pest populations couldn't agree more. These intruders are eager to gain entry into our homes and businesses, and that means we are vulnerable to potential pest infestation.

If you want to protect yourself from pests, look no further than the team at Empire Pest Defense. Since 2006, we've been servicing homes and businesses throughout Palm Beach County and the surrounding areas. We work hard to offer personal, customer-focused pest control services that local property owners can trust all year long. When pests strike, Empire strikes back! Call us today to learn more about our residential and commercial pest control solutions.
Home Pest Control In Boynton Beach, FL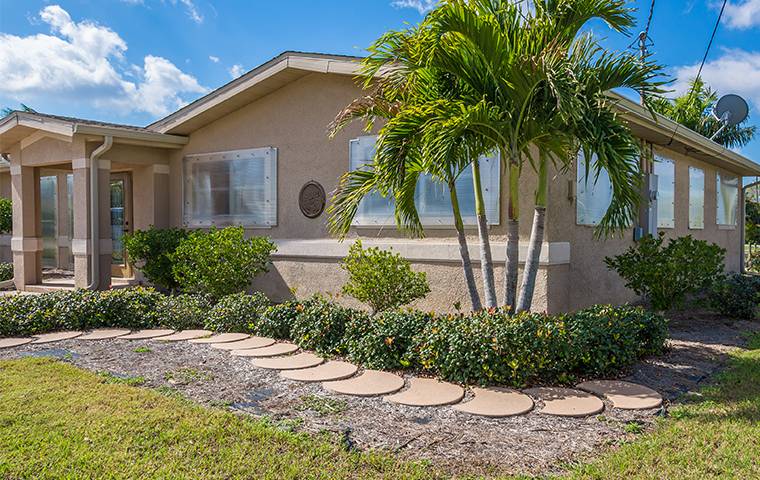 Your Boynton Beach home is vulnerable to pest activity. When household pests invade your space, they seriously compromise your property, as well as the health and safety of everyone inside the home. If you want to protect yourself, your family, and your pets from the many dangers of pest infestation, it's crucial to secure professional pest control services. That's where we come in. Empire Pest Defense currently provides reliable residential pest control solutions to over 1,200 homes in the Greater Palm Beach area.

Every pest infestation has its own set of special circumstances, which is why we always customize our treatment plans to target your needs. We protect West Palm Beach residents from a variety of common household pests, including termites, cockroaches, whiteflies, ants, spiders, rodents, bed bugs, mosquitoes, and stinging insects. Our team of reliable technicians uses IPM (Integrated Pest Management) solutions to determine the root of the infestation and treat it at its source. No matter the nature of your pest infestation, we guarantee effective services you can count on. Get in touch with us today to set up your initial home inspection.
Commercial Pest Control In Boynton Beach, FL
Owning a business is tough, but things get a lot more difficult when pests invade your property. Commercial pest activity can have large-scale effects on your facility and the people inside of it, not to mention the irreversible damage it can have on your reputation. Empire Pest Defense is proud to offer complete commercial pest control services to a variety of local facilities, such as restaurants, office spaces, malls, homeowner's associations, retails stores, multi-family housing, and many others.

After determining the nature of your pest situation, we work together to develop an appropriate treatment strategy tailor-made to fit your needs and those of your facility. Whatever kind of infestation you're dealing with, we've got your back. We offer a selection of basic pest control needs, as well as additional services for rodent control, whitefly control, termite control, and lawn care. Reach out to us today to discuss your commercial pest control needs.
What Boynton Beach, FL Residents Need To Know About Whiteflies
We can all agree that whiteflies are annoying to have in the house. Other than the nuisance factor, what should we know about whiteflies in particular? Well, whiteflies are sap-sucking insects found in the leaves of houseplants and other vegetation. They tend to congregate in large numbers on the tops of plants, undersides of leaves, and ends of stems. You can often find them in greenhouses and outdoor gardens. Here are some of the consequences they can cause:
Cause plants to be disease-prone.

Premature yellowing of leaves.

Reduced crop yield.

Stunted plant growth.

Transmission of many plant viruses.
In order to avoid these consequences, you must address your fly control needs. The best, most effective way to protect your property from whiteflies is to rely on a team of experienced pest professionals. Here at Empire Pest Defense, we provide year-round fly control and prevention services that protect your home all year long. Call us today to get your free estimate; we look forward to helping you.
Boynton Beach, FL's Guide To Reducing Mosquitoes
Mosquitoes are vector pests with the ability to transmit diseases when they bite. If a mosquito is infected, it can infect you. Considering the threat that they pose to your health, it's important to avoid mosquitoes at all costs. Here are some suggestions for reducing mosquitoes on your Boynton Beach property:
Apply insect repellent when outdoors.

Divert water away from the house.

Install door and window screens.

Keep doors and windows closed.

Maintain a well-trimmed yard.

Remove sources of standing water.

Repair any torn insect screens.

Wear long sleeves and long pants.

Wear repellent-treated clothing.
The most reliable way to guard your home or business against these vector pests is with comprehensive mosquito solutions from a professional pest control company. Empire Pest Defense provides complete mosquito control and prevention services that protect you from mosquitoes all year long, guaranteed. Call us today.
Call Us Today
Complete the form below to schedule your no obligation inspection.