How much do you know about the mosquitoes buzzing around your yard? To be fully honest, you do not need to know much to understand that these pests are a problem. That said, it does take a bit of research to know the best methods to control these local biting bugs. This is why you are here today.
Here is what our experts want you to know about common mosquitoes in West Palm Beach and how to keep these pests out of your yard. Reach out to Empire Pest Defense if you are looking for professional options to handle yard pests. We will show you what mosquito pest control in West Palm Beach is supposed to look like.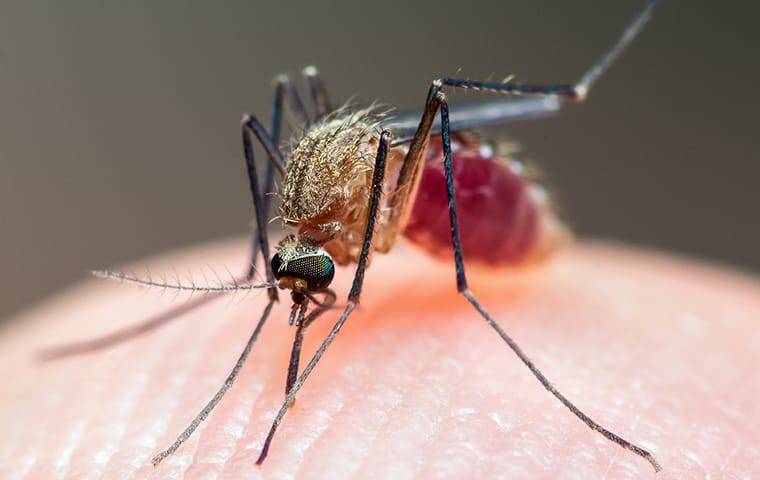 Understanding The Mosquito Lifecycle: A Key To Effective Control
Mosquitoes are not inherently complicated creatures. They all start as eggs laid inside pools of stagnant water. These eggs develop into larvae, then pupae, and finally into adults. This process can be disturbed if the water they are in is, well, disturbed.
Something you should know is that only female mosquitoes gather blood. They do this to provide nutrients for their young, specifically their eggs. We will talk more in a bit about methods you can use to prevent these pests, including disturbing breeding grounds and limiting their access to blood.
Health Risks Of Mosquito Bites: Warning Signs To Watch For
There is no denying that mosquito bites are annoying. The question is, are they dangerous? This is a tricky question. Most mosquito bites are completely harmless, especially here in the United States. While keeping this in mind, some bites do come with disease.
In order for a mosquito to carry and spread disease, however, it must first draw blood from an animal or human that has a virus it is capable of picking up. Keeping this in mind, we recommend keeping an eye out for signs of mosquito-borne disease in yourself. These symptoms include fever, headache, rash, nausea, disorientation, and muscle weakness. If you think you might be sick, talk with your doctor to find out what you are dealing with. Otherwise, do your best to avoid mosquito bites by utilizing some DIY prevention tips.
The Key To Mosquito Control: Proactive Measures For Prevention
One great way to avoid different types of mosquitoes in West Palm Beach involves DIY prevention tips to address breeding grounds.
Here are some basic methods we recommend to do this:
Make sure your gutters are clean and check to see if they are in good working condition.
Remove sources of water build-up around your property and address factors that might allow for build-up.
Remove and replace the water inside bird baths and ornate pools once every four days.
Stock larger bodies of water with fish that eat mosquito eggs.
The absolute best way to handle mosquitoes on your property is by utilizing professional mosquito control in West Palm Beach. To learn more about your options for this, talk with our team at Empire Pest Defense.
Total Mosquito Control: How Professionals Ensure Long-Lasting Results
Dealing with mosquitoes in Florida is not easy.Often times the easiest and most effective way to handle these pests involves bringing in a pest control professional. Our team at Empire Pest Defense can help you eliminate and prevent these terrible local bugs if you are looking for assistance.
Reach out to our team at Empire Pest Defense to discuss scheduling an appointment and to learn more about our residential pest control and commercial pest control services in West Palm Beach.